Latest News
MARCH WITH FHNP IN THE MAKAWAO PARADE JULY 2
Be one of the first 40 to register here to march and receive a free FHNP 20th anniversary T-shirt. Registrants will receive an e-mail with details of when and where to meet.
HALEAKALĀ NATIONAL PARK COMMUNITY MEETING TO DISCUSS BACKCOUNTRY FACILITIES AND OPERATIONS
June 15, 2016 5:00PM to 6:30PM at the Pukalani Community Center
FHNP 20th Anniversary Events LineUp
Photo Safari with James Petruzzi May 14
Twilight 'ua'u Discovery June 11

See Events on this website for details of the Twilight 'ua'u Discovery
Watch this space for announcement of more events to be held later in the year.
New Member of the Board of Directors
Serena Kaldi was appointed the the FHNP Board of Directors at their meeting on April 4, 2016. Thank you Serena for your commitment to our Park.
Park's Commercial-Free Days Set
Commercial-free days have been established for Haleakalā National Park for the remainder of 2016 and early 2017. As specified in the park's Commercial Services Plan, commercial-free days are opportunities for Kanaka Maoli to conduct traditional cultural practices in the park without commercial tours present. The next set of commercial-free dates will be:
Summer solstice (June 21, 2016)

Lolopua, one of the two days commonly known as zenith noon (July 18, 2016)

Start of Makahiki - 1st rites begin on kapu period of Hua (October 11, 2016)

Winter solstice (December 21, 2016)

End of Makahiki - after kapu period of Hua (January 10, 2017)

Summer solstice (June 21, 2017)
Although no commercial tours will be allowed on these days, the park will remain open to all visitors. Regular visitor entrance fees will apply. In determining these commercial-free dates, park officials sought input from Native Hawaiian staff, community members, the Bishop Museum, and the park's kūpuna group.
"We hope the community will continue to take advantage of these commercial-free days and come to their park," said Superintendent Natalie Gates.
FHNP 2015 Year in Review
Click on FHNP 2015 Year in Review to see what FHNP has been up to.
Click on EVENTS for our free public programs on Haleakala's natural resources and Maui's environmental issues.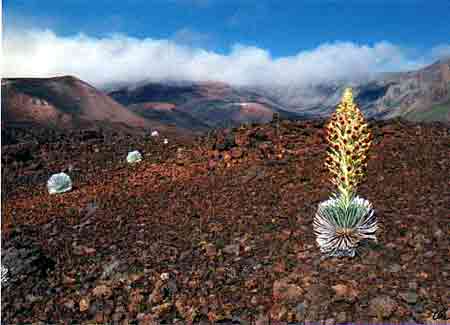 Photo by Christa Matthews
Purpose
The general purpose of the FRIENDS OF HALEAKALA NATIONAL PARK, INC., a Hawai'i non-profit corporation, is to support educational, cultural, research, and service activities relating to the park and its ecosystems.
Mission
The mission of the Friends of Haleakala National Park is to assist the park and the National Park Service to achieve the purposes and goals for which they were established: to preserve Haleakala's unique ecosystems, scenic character, and associated Native Hawaiian cultural and spiritual resources. The Friends also provide educational, inspirational, and recreational opportunities compatible with preserving the many natural, cultural, and spiritual resources of Haleakala so as to leave them unimpaired for the enjoyment of future generations.
Directors & Officers
Matt Wordeman, President
Shannon Wianecki, Vice President
Mele Stokesberry, Secretary
Mary Santa Maria, Treasurer
Martha E. Martin, Director
Don Reeser, Director
Serena Kaldi, Director
Advisory Board
Mary Evanson
Farley Jacob
Fern Duvall II
Kiope Raymond
---
Friends of Haleakala National Park
P.O. Box 322 ~ Makawao, HI 96768
(808) 876-1673 ~